Hi folks
I'm new here and hoping to ask for a little help. I have a B16 chassis (and only the chassis) that looks a lot like this one in the register (I'll try to get some actual pics of mine uploaded, when I have a mo).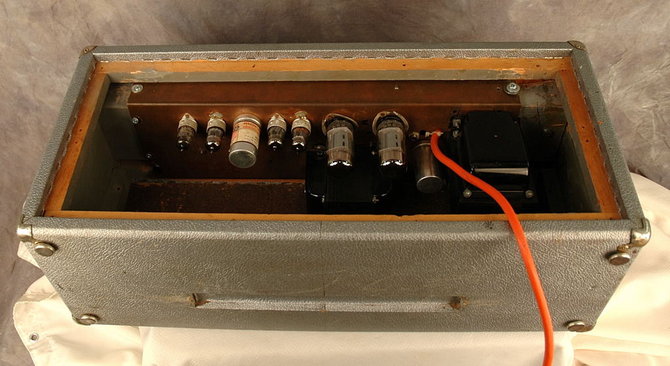 Now, the schematic calls for a 5AR4 rectifier, but there's nowhere on the chassis for one to go. I've seen variants with a separate power supply, but mine has the PT & filter caps on the main chassis and I have a hard time imagining a separate chassis with just a rectifier on it.
I've also, in going through the threads here, seen references to a variant with a solid state rectifier - but I can't find a Selenium rectifier or any diodes on mine - just resistors & capacitors.
So, I'm stumped! I realise that it's hard to comment without pics of the actual thing and will rectify (no pun intended) that as soon as I can, but does anybody have any thoughts at this stage, please?