Last weekend I lost my little buddy after almost 20 years. I got her for $5 at a yard sale in Chico, CA back in July 1993. She was a good companion and I miss her very much.
Here she is sleeping a few weeks after I got her: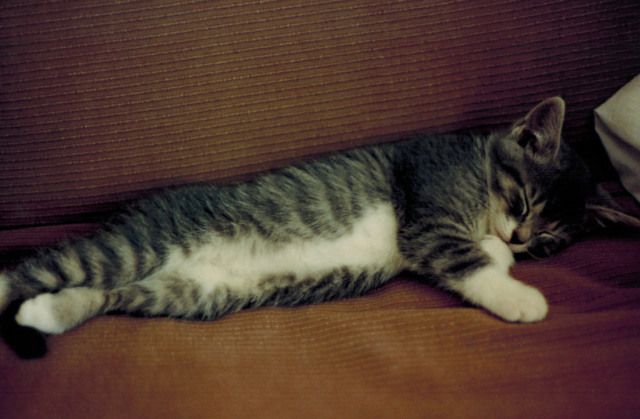 And here she a few years ago at age 17...her eyes went from gold to green when she was about 6 months old.