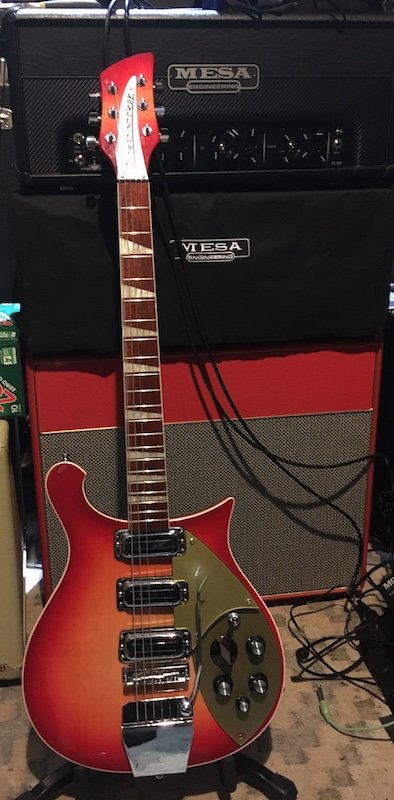 2018 620FG
I swapped out the stock high gains for Toasters and added the middle pup, vibrato and Freeway 6-position switch.
I got a fantastic price from Chicago Musical Exchange via Reverb.com and I couldn't be happier with her. I use Ernie Ball 9s. Have you heard about the Freeway Switch? Awesome! It's a 6 position Toggle: 3 on one side, 3 more on the other side. Side A is like a Les Paul or Tele, Side B is the three middle positions on a Strat 5-way.
The lower three controls are volumes for each pickup - Neck, Treble and the balance control is the volume for the MIddle. The two upper controls are a Master Volume - with the Rogan knob - and Master Tone. I use Ernie Ball 9s on all my 6-strings.