Hey y'all.
I've been struggling with this stupid thing since I've owned it. It's a '91 or something. I've had it for maybe 5 years?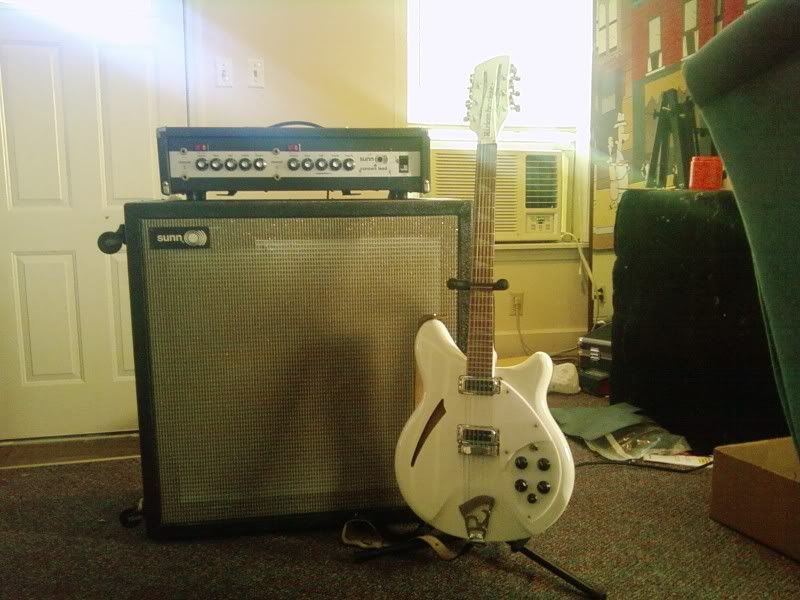 Nevermind the Sunn. That's the best photo I could find of it without trying too hard.
Anyway, so, the problem is this: We all know how truss rods (dual or single or triple or whatever) are supposed to work. Their range of adjustment typically goes...
These are exaggerated drawings but we get the idea, right? Forward bow, back bow. That's it.
But mine...
(you guys know where this is going)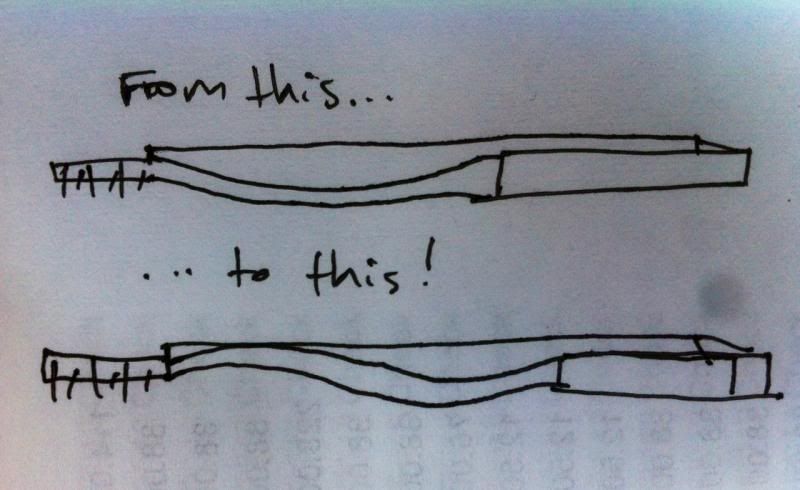 I've tried everything. Played with different string gauges, brands, tunings, and setting the guitar up appropriately for each one. Same thing happens. I've tried getting used to it and just accepting it the way it is. Well, that just means I don't play it because it's impossible.
I even took the strings off, loosened the truss rods completely, let it sit overnight, clamped it to the straightest, stiffest piece of metal I could find (overnight as well), slowly snugged up the truss rod nuts, restrung with just a six-string set of 9's only to see how the neck will respond, and it's the same problem.
See, look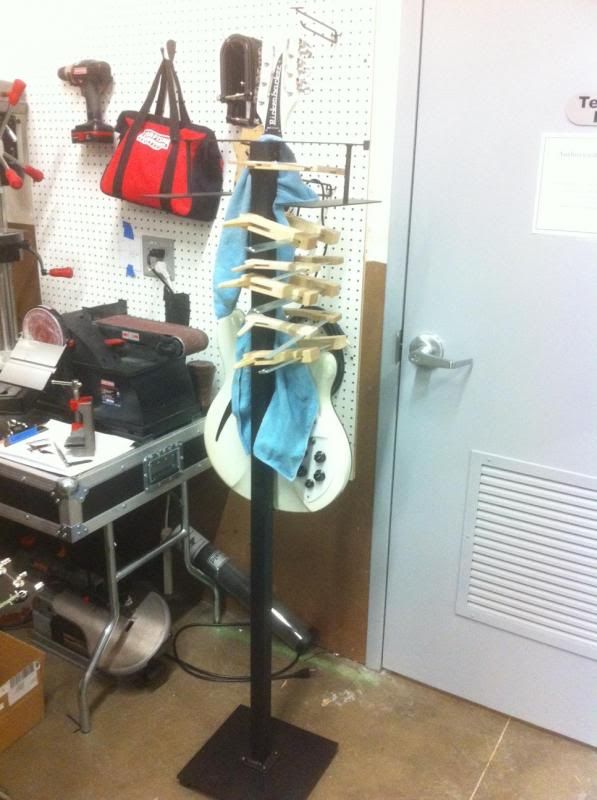 It can be set up with either 1)
wayyyyyy
too much forward bow in the neck and miserably high action or 2) low-ish action as long as I don't play past the 5th fret or 3) lower action as long as I never play below the 5th fret or past the 12th and am ok with being horribly out of tune.
Of course, I can't intonate the thing, even with a 12 saddle bridge. Gotta have a straight neck to accurately do that.
What else is there to do, other than sell it as a project guitar for 40% of what they go for, at best? What causes this? I know it's not the most unusual thing.
I'm tempted to do that anyway, but I'll accept any insight before making that decision.
What do y'all think?