A few hours of this worked a treat...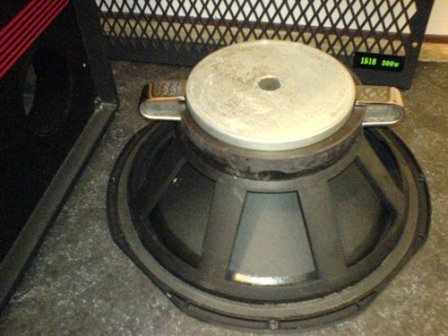 A general lack of free time stopped me from following John Hall's advice in my "Weird Horseshoe posting" re: finding an arc welder (but appreciated nonetheless) and a fellow RIC player (my mate Dave) suggested this approach.
The shoes are a perfect fit around the magnet (that's a Fane 15" from my old Trace 1518 cab) and the poles were the right way around. The shoes have gone from barely being able to lift a small washer to being able to lift each other, or pieces of cutlery.