Inspired by scotty, let's play name that tune. Here is a video of me playing a shortened version of a song. Who can guess what the song is and who is the original artist?
Join in the fun. It is particularly easy to do if you are a Mac user. I did this plugged straight into my computer.
Click on the idiot.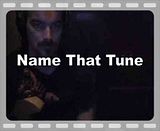 PS: I don't speak, so you can't make fun of my accent, or lack of, to be precise.